Events with Delegate Price
Wed Dec 13 2017 6:30 PM to 8:30 PM
1067 Big Bethel Road ,
Join us to learn how to continue to engage in the political process. See how you can participate from home and in Richmond. Remember, your vote was just the start! Let's stay engaged and make sure your voice continues to be heard.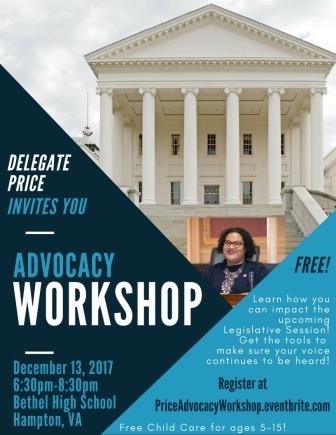 ---
Thu Dec 21 2017 12:00 AM to Wed Dec 27 2017 12:00 AM
---
Mon Jan 1 2018 (All day event)
---
Wed Jan 10 2018 (All day event)
---
Sat Jan 13 2018 (All day event)