Upcoming Events, Opportunities, & Announcements!
Join an online discussion to highlight updates on my legislative agenda, track bills of interest to you, discuss how to follow along from home, and answer your questions about legislation. This is for anyone who wants to know more about the Virginia state level legislative process. This event is free but registration is required. Register at Jan2020Update.Eventbrite.com
For questions and more information, please email TBoone@house.virginia.gov or call 804-698-1095.
Not able to make it but want us to offer an update for your organization? Give us a call.
ARTech Lights at Brooks Crossing
Rescheduled for February 7
ARTech Lights, a BayPort Credit Union NlightN event, has been rescheduled for Friday, February 7 from 3:30 p.m. – 8:00 p.m at Brooks Crossing, 550 30thStreet. Originally scheduled for December 13 but postponed due to inclement weather, this brand new, innovative event features a giant, animated, lighted double helix art installation and hands-on "techtivities," food and beverage vendors, a bonfire, silent disco, fire performers, a DJ, a skating rink, and more.
The double helix art installation is a 90-foot long wave machine made out of steel, wire rope, half-inch electrical conduit with wiffle balls on each end and looks like a strand of DNA. It has 5,000 computer-controlled LED lights for a colorful holiday show. The local artists, Kevin Jordan and Dr. George Neil, have exhibited this sculpture around the world, including the Burning Man festival.
"Techtivities" inside the Brooks Crossing Innovation Lab will include creating crafts using various technologies, augmented and virtual reality games as well as music related activities. Newport News Shipbuilding's Integrated Digital Shipbuilding Mobile Experience (MX) trailer will be on site showcasing innovative technologies and software used in shipbuilding and ship repair and the shipyard's Education Outreach Team will offer a variety hands-on activities and exhibits. All ages will enjoy playing with LED light-up hula hoops, jump ropes and "painting" with light.
Free activities include a "Silent Disco" where people can dance to their choice of music through head phones and a synthetic surface "ice" skating rink (the skating rink will also be open February 8 from 1:00 p.m. – 8:00 p.m. and February 9 from 1:00 p.m. to 4:00 p.m.; an adult must sign waivers for children to skate). A festive bonfire will warm the event, and fire performers will perform throughout the evening.
Food vendors will be on site selling a variety of items including coffee, funnel cakes, seafood and Puerto Rican food. Craft beers will be sold with proceeds benefiting Newport News Sister Cities.
Admission and parking are free. For more information or special assistance visit
nnva.gov/Nlight
N
or call 757-926-1400.
Source: January 13, 2020 Edition of the Newport News Now newsletter
Student Volunteer Program @ NASA!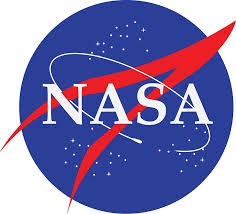 Program Requirements
U.S. citizenship

Minimum of 16 years of age

Current student enrolled at least half-time in high school, undergraduate or graduate programs at an accredited college or university (Applicants transitioning between high school and college are eligible if the institution will sign the paperwork that they are enrolled for an upcoming semester)

Volunteering must be completed on center under the supervision of a civil servant mentor

There are no deadlines, the program operates on rolling enrollment
Click here for more info and to apply!
Did you know?
There are grant opportunities available for Businesses located in Enterprise Zones- click for more info and how to apply!
Governor Northam is looking for citizens to serve on State Boards & Commissions! The Secretary of the Commonwealth has more information. See what seats are open and apply today! Click here for more info.
Newport News and Hampton have local opportunities to serve on Boards & Commissions too! To find out more information for Newport News, click here. To find out more information for Hampton, click here.
Continuous Events!
Newport News City Council Meeting: City Council typically meets the 2nd and 4th Tuesdays of each month at 7:00 pm in City Council Chambers, City Hall, 2400 Washington Avenue. Meetings are shown live on the City's Cable Channel NNTV (Cox Ch 48/Verizon Ch 19) and are streamed live on www.nnva.gov/nntv. City Council meetings are also available to be watched on-demand the day following the meeting. Oftentimes City Council holds work sessions in the 10th floor conference room of City Hall in the afternoon before the regular meetings. Work sessions are open to the public. Agendas for work sessions and regular meetings are available online in the Agenda Center the Friday before the meeting.
Newport News School Board Meeting: For their schedule, click here. Regular Meetings: 6:30 p.m. and Work Sessions: 5:30 p.m. The meetings are located at the Auditorium at the NNPS Administration Building, 12465 Warwick Boulevard, and unless otherwise noted, all meetings of the School Board are open to the public. To watch past meetings, click here.
Hampton City Council Meeting: City Council meets on the 2nd and 4th Wednesday of each month. The meeting begins at 6:30pm at Hampton City Hall, 22 Lincoln Street, Hampton, VA 23669. Click here for the agenda, once it has been posted http://www.hampton.gov/3098/City-Council-meeting-information
Hampton School Board Meetings: School Board meetings are held on the first and third Wednesday of each month. The first meeting of the month is a regular meeting and is televised live on Cox Cable Channel 46 and FIOS Channel 20. This meeting is held at Jones Magnet Middle School, 1819 Nickerson Blvd. The second meeting of the month is a work session and is not televised. This meeting is held at the Ruppert Sargent Building at One Franklin Street. Both meetings are open to the public and begin at 6:30 p.m.
South District Townhall Meeting - 2nd and 3rd Thursdays
2nd Thursday - Midtown Community Center 6:00pm-7:30pm

3rd Thursday - Downing Gross Cultural Arts Center 6:00pm-7:30pm

Hosted by Councilwoman Saundra Cherry
North District Townhall Meeting - 4th Mondays
Denbigh Community Center

7pm

Hosted by Councilwoman Sharon Scott
Check back often for more events!