Upcoming Events, Opportunities, & Announcements!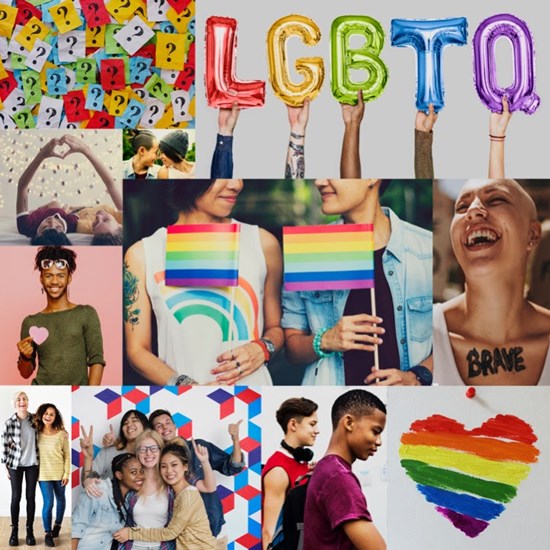 Students invited to a discussion about
gender, sexual orientation
Middle and high school students are invited to help reduce social biases, labels, and stereotypes when it comes to gender and sexual orientation by joining a community discussion on Saturday, March 30. The goal is to build an alliance between gay and straight students that will encourage inclusion — not division — and reduce fear, bullying and high-risk behavior. Sponsored by Hampton's Citizens' Unity Commission and the LGBTQ Awareness Committee, the "Living Life and Losing Labels" discussion starts at 1 p.m. March 30 at the Northampton Community Center, 1435-A Todds Lane. In addition to the open discussion, there will be free food and music. Registration is required: go online or call Hampton's Citizen Contact Center at 3-1-1 or 757-727-8311.
(From the 3/22/19 Hampton News Email)
NNPS SPARK Program Recruiting Summer Interns
Newport News Public Schools'
SPARK, the Summer Program for Arts, Recreation and Knowledge
, is currently looking for summer interns to provide critical program support.Interns will engage with program participants, assist staff members, and participate in recreational activities, mentoring, and field trips.
SPARK joins Newport News Public Schools with local businesses, museums, non-profit organizations and city departments to provide an engaging menu of offerings for students from kindergarten through eighth-grade, four days a week during the summer.Activitiesinclude reading and math camp, outdoor education, and freshman transition, as well as partner-provided experiences in art, athletics and recreation, career-readiness, museum field trips, and STEM.With meals and transportation provided and no tuition costs, SPARK is a great opportunity for young people across Newport News.
Current NNPS students (ages 16 and over), former SPARK employees, and former NNPS students who are currently enrolled in undergraduate studies are eligible for this position. Interns work 28 hours per week (seven hours a day, Monday through Thursday) and the position runs fromMonday, July 8, to Thursday, August 1. Those selected for the positon are required to attend an orientation on Thursday, June 20, from 1:00 p.m. to 3:00 p.m. at Gildersleeve Middle School.
To learn more and to apply for the position before the April 11 deadline, visit the
NNPS website
.
(From the 3/22/19 Edition of Newport News Now)
Student Volunteer Program @ NASA!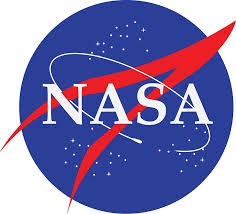 Program Requirements
U.S. citizenship

Minimum of 16 years of age

Current student enrolled at least half-time in high school, undergraduate or graduate programs at an accredited college or university (Applicants transitioning between high school and college are eligible if the institution will sign the paperwork that they are enrolled for an upcoming semester)

Volunteering must be completed on center under the supervision of a civil servant mentor

There are no deadlines, the program operates on rolling enrollment
Click here for more info and to apply!
Did you know?
There are grant opportunities available for Businesses located in Enterprise Zones- click for more info and how to apply!
Governor Northam is looking for citizens to serve on State Boards & Commissions! The Secretary of the Commonwealth has more information. See what seats are open and apply today! Click here for more info.
Newport News and Hampton have local opportunities to serve on Boards & Commissions too! To find out more information for Newport News, click here. To find out more information for Hampton, click here.
Continuous Events!
Newport News City Council Meeting: City Council typically meets the 2nd and 4th Tuesdays of each month at 7:00 pm in City Council Chambers, City Hall, 2400 Washington Avenue. Meetings are shown live on the City's Cable Channel NNTV (Cox Ch 48/Verizon Ch 19) and are streamed live on www.nnva.gov/nntv. City Council meetings are also available to be watched on-demand the day following the meeting. Oftentimes City Council holds work sessions in the 10th floor conference room of City Hall in the afternoon before the regular meetings. Work sessions are open to the public. Agendas for work sessions and regular meetings are available online in the Agenda Center the Friday before the meeting.
Newport News School Board Meeting: For their schedule, click here. Regular Meetings: 6:30 p.m. and Work Sessions: 5:30 p.m. The meetings are located at the Auditorium at the NNPS Administration Building, 12465 Warwick Boulevard, and unless otherwise noted, all meetings of the School Board are open to the public. To watch past meetings, click here.
Hampton City Council Meeting: City Council meets on the 2nd and 4th Wednesday of each month. The meeting begins at 6:30pm at Hampton City Hall, 22 Lincoln Street, Hampton, VA 23669. Click here for the agenda, once it has been posted http://www.hampton.gov/3098/City-Council-meeting-information
Hampton School Board Meetings: School Board meetings are held on the first and third Wednesday of each month. The first meeting of the month is a regular meeting and is televised live on Cox Cable Channel 46 and FIOS Channel 20. This meeting is held at Jones Magnet Middle School, 1819 Nickerson Blvd. The second meeting of the month is a work session and is not televised. This meeting is held at the Ruppert Sargent Building at One Franklin Street. Both meetings are open to the public and begin at 6:30 p.m.
South District Townhall Meeting - 2nd and 3rd Thursdays
2nd Thursday - Midtown Community Center 6:00pm-7:30pm

3rd Thursday - Downing Gross Cultural Arts Center 6:00pm-7:30pm

Hosted by Councilwoman Saundra Cherry
North District Townhall Meeting - 4th Mondays
Denbigh Community Center

7pm

Hosted by Councilwoman Sharon Scott
Check back often for more events!