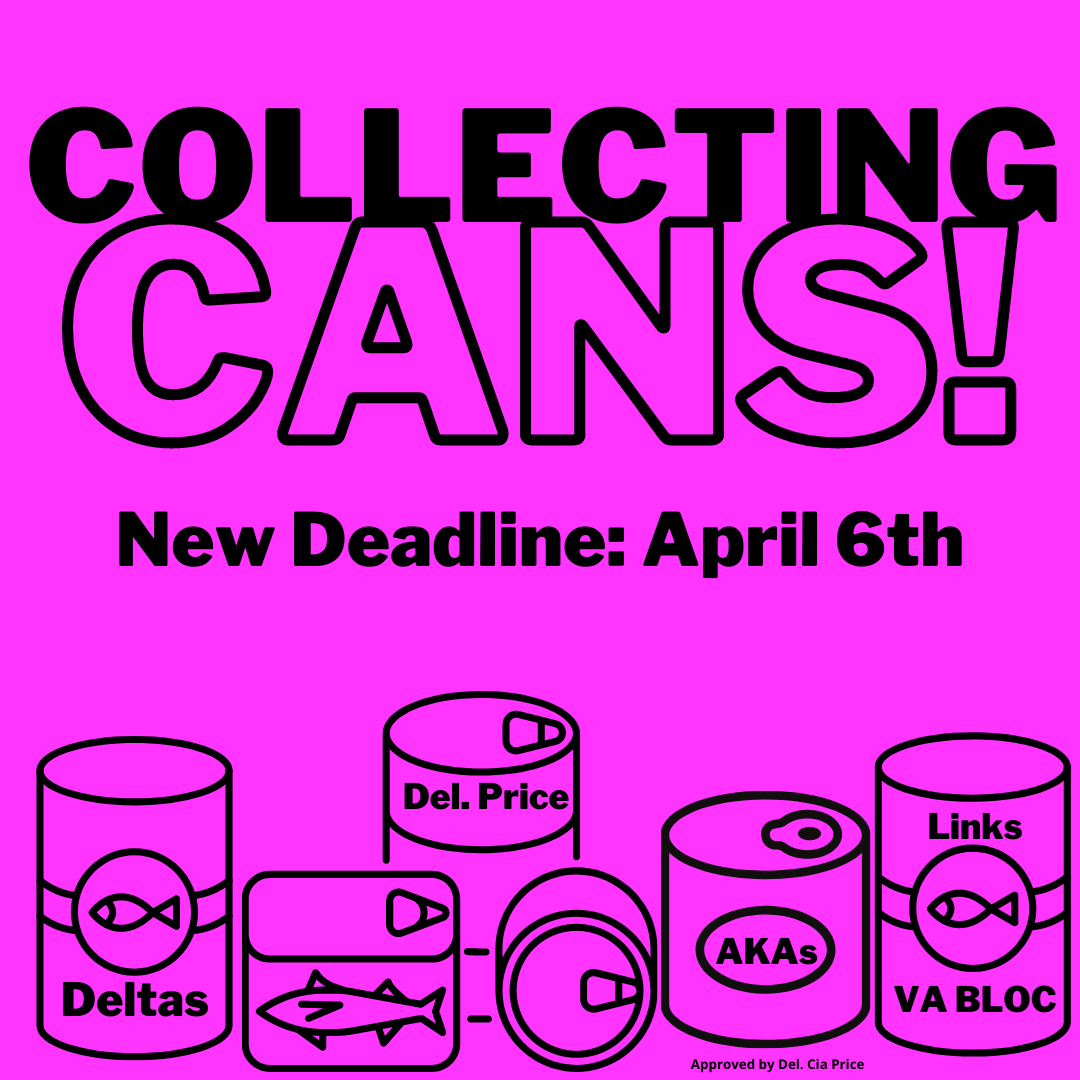 I've teamed up with the Alpha Kappa Alpha Sorority, Inc. - Lambda Omega Chapter, the Newport News Alumnae Chapter of Delta Sigma Theta Sorority, Inc., the Newport News Chapter of the Links, Incorporated, and VA BLOC to collect canned food by April 6th (extended deadline). The cans will support local high school students who want to participate in the 11th Annual Canstructure Competition hosted by the Youth Volunteer Corps of Hampton Roads. At the end of the competition, the canned foods will go to the Virginia Peninsula Foodbank to help our neighbors in need.
You can help by taking all kinds of canned foods to either of our drop-off locations:
Dental Care at Oyster Point @ 635 Pilot House Drive, Newport News, VA 23606 (Closed Tuesdays)
City on My Chest @ Patrick Henry Mall Food Court, 12300 Jefferson Ave, Newport News, VA 23602
To read more about the competition, you can click here!
For more information, please email delmprice@house.virginia.gov or call/text 757-266-5935