Welcome to my website! I proudly represent the 95th District in the Virginia House of Delegates (parts of Newport News and parts of Hampton). I am honored to serve the citizens and help make the Peninsula an even better place to live, learn, work, play, and raise a family. Join the team today and together, we can continue to get the changes we need!
The 2021 General Assembly Legislative Session began on Wednesday, January 13, 2021 and we adjourned on March 1, 2021. During Session, all 100 members of the Virginia House of Delegates met every Monday-Friday and you can watch our previous committee meetings and sessions here. The House has 14 standing committees and the meetings were held at various times during the week. Can't remember how a bill becomes a law, no problem! Get your refresher here to follow along the process.
You can track all of the bills that we introduced and passed this year all the way through the legislative process. We started off in 2021 Session and we ended in 2021 Special Session 1 - so be sure to check out the bills on the right site. You can find how my bills ended by clicking here, with our 7 bill limit, I got 5 bills passed, 1 sent to study, 1 resolution passed, and 1 resolution sent to a work group. Take a look at some of the videos we have from session on my YouTube channel!
All the bills that passed both the House and Senate were sent to the Governor and the House and the Senate reconvened on April 7, 2021 to take action any vetoes and amendments. The bills went into law on July 1st of this year unless otherwise stated in the legislation.
We also had Special Session in August to allocate $4.3B in federal funding from COVID-19 relief measures like the American Rescue Plan. I worked hard in this short session for rent and mortgage relief and community violence prevention funding.
Now, members are meeting with our interim committees. I serve as Vice-Chair of the Barrier Crimes and Background Checks Joint Subcommittee and serve on the Deeds' Commission (Special Populations workgroup), Behavioral Health Commission, the COPN workgroup, and the subcommittee on Reproductive Health Services Coverage. Here's a list of all of the study committees, workgroups, and commissions and for a schedule of meetings, click here.
Be sure to sign up for our email newsletter to receive important updates. And be sure to check back often for news posts and updates from the District. We have included important information on COVID-19, including evictions prevention information. Take a look around the site! And be sure to view our June 13th Town Hall!
And of course, this is an election year and I would love your support for re-election so that I can continue to fight for you! Follow our social media pages and sign up to get involved in the campaign!
Thank you for visiting!
Sincerely,
Marcia "Cia" Price
Member, Virginia House of Delegates
95th District: Parts of Newport News and Hampton
"Be the change. Do the work."
A note about our Constituent Services: There have been some frustrations expressed with our requirement that you let us know if you are a resident of the 95th District. While I understand that concerns and issues often do not have the same borders as districts, my primary commitment is to the people I serve and then I will do as much as I can for others. Feel free to reach out to your own Delegate if you do not live in the 95th District. Here's a link to find out which Delegate has the honor of serving you: Who's My Legislator
updated 8/21/21
News
Wednesday, October 20, 2021 6:29 PM
Fighting For You!
On Election Day, November 2nd, vote to protect our progress! I'm proud of the work we've done together to expand access to life-saving healthcare, support our students and teachers for better educational outcomes, bring good-paying jobs to the 95th District and the Commonwealth for working families, and more! Send me back to Richmond to keep fighting for YOU.


---
Saturday, October 2, 2021 9:25 AM
City Fest on Oct 3rd!
Don't forget City On My Chest is hosting #CityFest on Sunday, October 3rd from noon-6pm at Mill Point Park in Hampton! Follow them for more info on the amazing local talent and vendors they are highlighting at the event!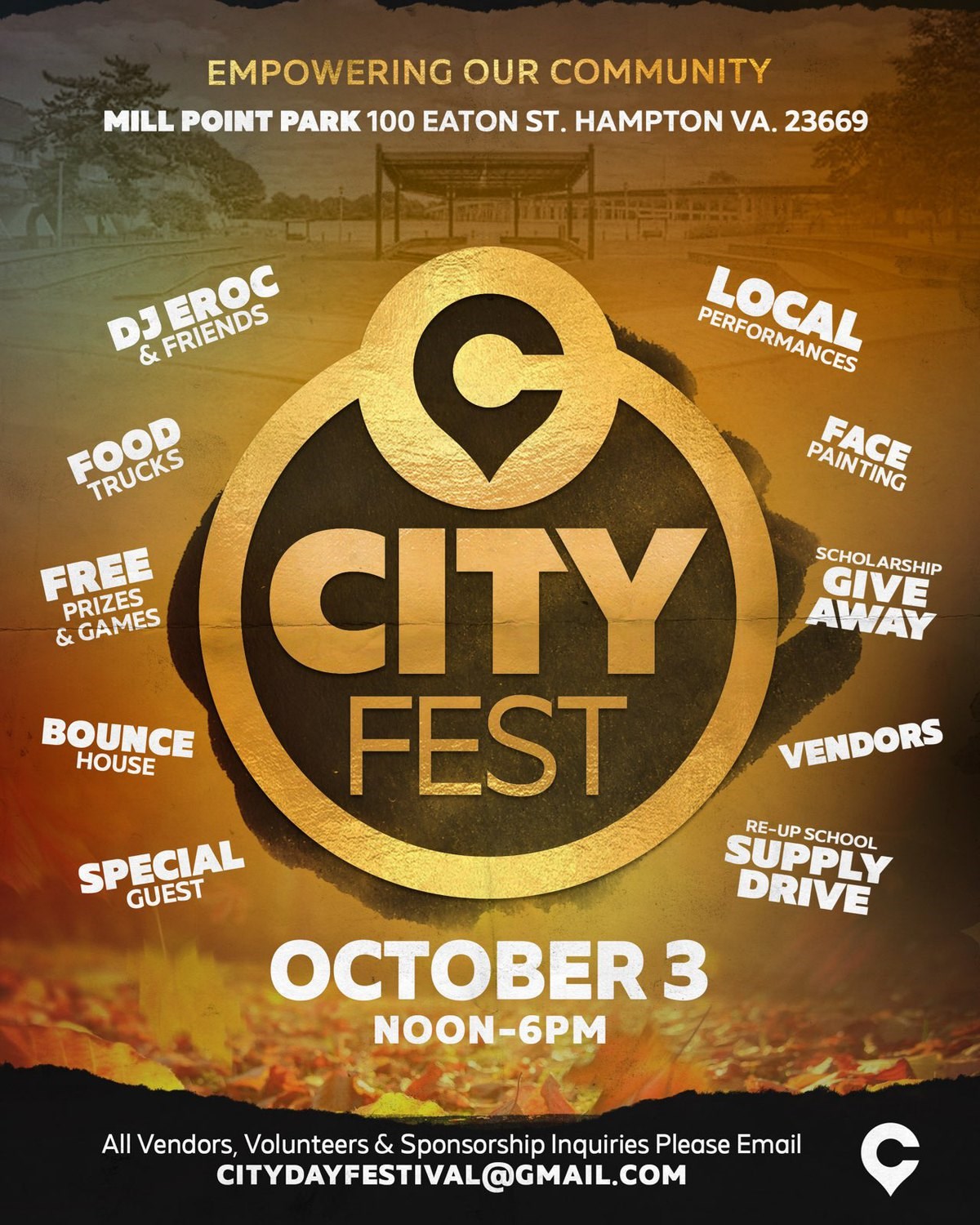 ---
Thursday, September 30, 2021 6:01 PM
Did you see our new campaign video this week?
Our team released our second video focused on my fight to pass the historic Voting Rights Act of Virginia. I led the charge to pass this legislation because when we protect the rights of voters, we protect your voices on so many other issues. We put in the hard work and made history. Now, Virginia is one of the easiest states to be a voter. The way it should be.
Watch our new video here:
While voting rights are under attack in other states, it's not happening here because of what Virginia Democrats accomplished. When the bill was signed into law right here in Newport News, I felt so proud because we made history, together.

This is such an important time and leadership matters. That is why I am running for reelection, so I can continue delivering results for the community that helped raise me.

We have made important progress but we have more work to do to build a Virginia that works for all of us. We must protect our progress and keep moving forward!

And you can help us do just that!
Join our team and knock on doors, make phone calls, and donate!
---
Tuesday, September 28, 2021 8:31 AM
Our latest ad dropped today! Let's protect voting rights!
Our vote is our voice and it's under attack. This is a crucial moment and leadership matters. That's why I led the charge to pass the historic Voting Rights Act of Virginia and why I am asking for your support so we can protect our progress. Early voting is underway, now through October 30th!
www.DelegateMarciaPrice.com
---
Thursday, September 23, 2021 2:37 PM
Marcia Price is the Democratic candidate for the Virginia House of Delegates District 95. Her name will appear on the ballot on Nov. 2.
Candidate: Marcia "Cia" Price
Race: Virginia House of Delegates District 95
Website: pricefordelegate.com
Biography: Del. Marcia "Cia" Price is a Democrat representing the 95th District in the Virginia House of Delegates. A 10th generation resident of Hampton Roads, Price is a lifelong advocate and public servant who is proud to represent the community who helped raise her. From passing the historic Voting Rights Act of Virginia, to protecting renters from unjust evictions and securing historic funding for education, Price has been a crucial voice for the residents of the 95th District in Richmond. She is currently running for re-election.
Why should Virginians re-elect you to the Virginia House of Delegates?
The people of the 95th District deserve a fighter; someone willing to stand up for them, and I'm proud to be that person. As a delegate, I've put all my effort into speaking up for those whose voices have been silenced by systemic obstacles, taking their concerns directly to Richmond, saying the things that need to be said, and doing the hard work of legislating to change lives.
The 757 is my home. I'm a 10th generation resident, and the people here helped raise me. That's why I first ran, and why I'm running for re-election. We have delivered results on education, healthcare, voting rights, criminal justice reform, and more. But there's so much left to do and I am up for the challenge to keep fighting until we build the Virginia that works for us all.
What do you hope to accomplish, if elected?
We listened to residents and did the work to deliver changes that the people of the 95th District deserve. This year alone, I led the charge to pass the Voting Rights Act of Virginia, which protects fundamental freedoms that other states are now attacking. You can't have a representative democracy when you're actively cutting out communities from the democratic process.
I also fought and succeeded in providing crucial funding for communities to help prevent gun violence, protected renters from eviction during the pandemic, and secured historic funding for both K-12 and higher education. These advancements took hard work, dedication, collaboration, intense research, and negotiating skills that got results.
If re-elected, I will continue strengthening our democracy and voting rights protections, reforming our criminal justice system, expanding access to affordable housing, stopping unfair evictions, bringing more good-paying jobs to the district, making healthcare more affordable, protecting our environment for future generations, working with others to prevent gun violence in our communities, and helping ensure our children can thrive and follow their dreams.
My record is all about fighting for people who need us most, and I'm proud of what we've accomplished together. If re-elected, I will continue to do the work to represent the 95th District well.
What is the most important issue facing your district, and what is your position on it?
Gun violence and its impact on our community remains a tragic reality for far too many in the 95th District. Understanding that gun violence is preventable, we have done a lot to address firearm safety, but we have to address the health, economic, education, and justice aspects of gun violence as well.
We must listen to our young people and provide them with opportunities to excel and pathways forward to success. We know what works and that's where we are making strategic, long-term investments. This past Virginia General Assembly session, I helped secure $5.8 million for these kinds of evidence-based programs that will go directly to collaborations with community organizations in local communities like Newport News and Hampton. We must continue to work together to make sure our community is safe. Everyone can and should play a part.
What is your position on Virginia's overall response to the coronavirus pandemic, and what might you have done differently?
I know that this has been a hard road since March 2020, and we have lost so many community members to this pandemic. The financial impact has also hit homes across the nation, but we are doing better than most states thanks to the leadership in the Virginia General Assembly and our governor.
Our decisive, science-based, and collaborative decision making was key to getting the resources to those who need it, but we aren't out of the woods yet. We cannot allow misinformation to harm our most vulnerable communities. We can recover quicker as a Commonwealth by understanding that our individual choices impact the whole of the community.
We have already spent millions investing in free vaccinations, PPE, testing, contact tracing, rent relief, mortgage relief, utility relief, and investment in small businesses; however, more must be done at the state level to protect front-line workers and essential staff, especially those from black and brown communities, who are still disproportionately suffering due to lack of on-the-job support, threat of evictions, lack of access to the vaccine, and other issues that were only exacerbated by the pandemic.
What are the top three issues created by the coronavirus pandemic in your district, and how would you plan to address them?
Amidst an ongoing global health crisis, people in the 95th District have also had to face the increased threat of evictions, lack of equitable access to healthcare, and continuing economic fallout. While these are issues that have worsened over the past two years, make no mistake: These are issues that residents of the 95th District have faced long before COVID-19.
The pandemic has only exacerbated existing inequities. That is why I have worked hard as a member of the Virginia House of Delegates to secure targeted investments back to the 95th District, including providing help to residents by injecting millions into the Unemployment Trust Fund, Rebuild VA (a special COVID-19 small business grant fund), and a variety of healthcare initiatives. We also took advantage of federal funding to address the eviction crisis, with more than $1 billion set aside for mortgage and rent relief. I'm proud of what I've been able to do to deliver on behalf of the people of the 95th District, but there is more to do, and if re-elected, more I will do.
Sign Up for Updates
Thanks for signing up!
Election Day
November 2, 2021 at 6:00 AM