Welcome to my website! I was elected to represent the 95th District in the Virginia House of Delegates (parts of Newport News and parts of Hampton). I am honored to serve the citizens and help make the Peninsula an even better place to live, learn, work, play, and raise a family.
The 2020 General Assembly Legislative Session began at noon on Wednesday, January 8, 2020. During Session, all 100 members of the Virginia House of Delegates met every Monday-Friday at noon and you can watch all previous sessions here. The House has 14 standing committees and the meetings were held at various times during the week. Find our committee video here. Can't remember how a bill becomes a law, no problem! Get your refresher here to follow along the process.
After extending the session by a few days, we adjourned sine die on March 12, 2020. And then on we returned using social distancing for the Reconvened (Veto) Session on April 22, 2020. There the Delegates and Senators reacted to the Governor's vetoes and amendments to bills.
Most bills will become law on July 1st, unless there was an emergency clause which would have a sooner enactment date, or a delayed enactment clause which would mean the law would go into law on a date after July 1st.
You can track all of the bills that were introduced this year, and see which ones have been signed by the Governor. Here is the link for the bills I have introduced this year: bit.ly/Price2020Legislation
Usually, this would be the end of the legislative process for the year but because of COVID-19, the actions on HB30, the biennium budget, were to pause new spending. The Governor has announced that he will call for a Special Session where legislators will return to address budget issues after a reforecasting to see what the new projections will be for our economic situation in order to measure the financial impacts to the budget. Stay tuned for that process to begin in August.
In the meantime, sign up for our email newsletter to receive important updates. And be sure to check back often for news posts and updates from the District. You can use this site and our social media pages to stay connected and see what we're doing and how you can help! We have included important information on COVID-19/Coronavirus and the 2020 Census. Take a look around the site!
Thank you for visiting!
Sincerely,
Marcia "Cia" Price
Member, Virginia House of Delegates
95th District: Parts of Newport News and Hampton
"Be the change. Do the work."
A note about our Constituent Services work: There have been some frustrations expressed with our requirement that you let us know if you are a resident of the 95th District. While I understand that concerns and issues often do not have the same borders as districts, my primary commitment is to the people I serve and then I will do as much as I can for others. Feel free to reach out to your own Delegate if you do not live in the 95th District. Here's a link to find out which Delegate has the honor of serving you: https://whosmy.virginiageneralassembly.gov/
updated 6/19/2020
News
Wednesday, June 10, 2020 1:00 PM
Washington lawmakers passed a $2 trillion stimulus bill called the CARES Act in March. That legislation authorized the U.S. government to send Americans stimulus checks of up to $1,200 per individual or $2,400 per married couple, as well as $500 per child.
But there is a catch: Those children must be under 17 years old, in keeping with the definition for the child tax credit.
Price, 39, became aware of the issue when she hosted a roundtable for teen constituents to find out how they were coping with the fallout from the coronavirus.
The teens complained that employers were treating their generation like adults by expecting them to work full time once school was no longer in session. But at the same time, the government was excluding them from stimulus checks because of their age.
"Their lives are largely impacted by the decisions that adults are making, and if we don't take the time to check in with them we are not doing them our greatest service," Price said.
Price helped the group to come up with an online petition and advocacy plan. Now, the teens are have been inspired to take on other issues, Price said.
===
To sign the petition, please visit bit.ly/500For17
---
Tuesday, June 9, 2020 9:18 PM
"I'm hearing a lot of stories of despair," Price said. "These situations are being exacerbated by the global pandemic and exposed many of the failings of our housing system. This temporary measure allows more time for the executive and legislative branches to do our part to fix what needs to be fixed and for residents to learn more about their rights and available resources."
The temporary moratorium will halt all eviction proceedings for a period of nearly three weeks, as the Northam administration implements a comprehensive rent relief program for the thousands of Virginians facing housing insecurity during this public health crisis.
"This gives us enough time to work and see what the Executive Branch will do with the CARES Act funding that came in and set up some rent and mortgage relief programs as well," Price said.
In April, the General Assembly accepted the governor's amendment to a bill that now provides more time for the tenants and homeowners to pay their rent before getting evicted, if their income was impacted by a federal government shutdown or the pandemic.
Price, who represents part of Newport News and Hampton, introduced the bill.
"Unfortunately, the system for the Virginia Employment Commission has been completely overloaded," Price said. "People who have applied for their benefits in April haven't gotten it, but that's what they were going to use to pay their rent and bills during this pandemic."
Details of the Governor's rent relief initiative, supported by federal CARES Act funding, will be announced in the coming weeks. Price said state leaders need to take it further.
"In special session, should our resolution allow for it, the legislature needs to look at what are the failings of the housing system that we could've done to prevent this, or to deal with this situation legislatively should this happen again, much like we were able to amend House Bill 340," Price said.
"We have got to get creative in order to help people who are feeling the pressure under this pandemic."
---
Monday, June 8, 2020 8:05 PM

For Immediate Release - June 8, 2020
Contact - Tempestt Boone (757)266-5935, tboone@house.virginia.gov
Statement on Temporary Moratorium on Evictions
NEWPORT NEWS, VA - Delegate Marcia "Cia" Price (95th District) issued the following statement after the announcement of an updated and extended Temporary Moratorium on Evictions with respect to impacts of the pandemic:
"I want to commend all involved who worked to get the temporary eviction moratorium in place. Advocates have highlighted and amplified the lived experiences some residents have because of systemic economic injustices. These situations are being exacerbated by the global pandemic and exposed many of the failings of our housing system. This temporary measure allows more time for the executive and legislative branches to do our part to fix what needs to be fixed and for residents to learn more about their rights and available resources. Thank you to the Governor and his team for working on this with advocates, legislators, and residents to help us get to a better outcome expeditiously. Every day matters for those on the brink of eviction."
The Supreme Court of Virginia today issued a 5th Order of Judicial Emergency in Response to the COVID-19 Emergency. This order modifies and extends previous provisions and establishes a temporary moratorium on evictions through June 28, 2020. Click here to read the order.

The Governor has committed to creating a rent relief initiative utilizing federal CARES Act funding in the meantime. The website StayHomeVirginia.com has more information on available resources.
As a member of the Housing/Consumer Protections Subcommittee, Delegate Price has been advocating for changes in the housing realm. She is the sponsor of HB 340 which was for furloughed federal workers and was amended to include residents economically impacted by COVID-19. The law offers a 60-day stay for evictions proceedings for tenants up to 90 days after the end of a furlough or State of Emergency. Click here to read the bill as passed on April 22, 2020.
# # #
Delegate Marcia "Cia" Price is serving in her third term in the Virginia House of Delegates and represents the 95th District which includes parts of Newport News and Hampton. She serves as Chair of the Behavioral Health Subcommittee on the Health, Welfare, and Institutions Committee, and also serves on the Privileges and Elections Committee, General Laws Committee, and the Public Safety Committee.
Be the change. Do the work.
---
Monday, June 8, 2020 10:58 AM
In the end, the new law says localities can impose new gun rules, but only at public parks, public buildings, recreation and community centers, and permitted events. (Guns are already separately restricted at Virginia courthouses and schools).
Even then, lawmakers passed the new legislation only narrowly — 48-45 in the House of Delegates and 21-19 in the Senate. Gov. Ralph Northam signed the bill into law in April.
Though the legislation didn't go as far as she wanted, Price says it's a move in the right direction.
"I think it's a significant step forward to getting the localities the empowerment that they need in order to do what they need to do to keep their residents safe," she said.
---
Monday, May 18, 2020 9:28 AM
Did you receive our latest email newsletter? If not, view it to learn more about teen advocacy efforts, elections updates, this week's town hall, and COVID-19 resources! Don't forget to click subscribe!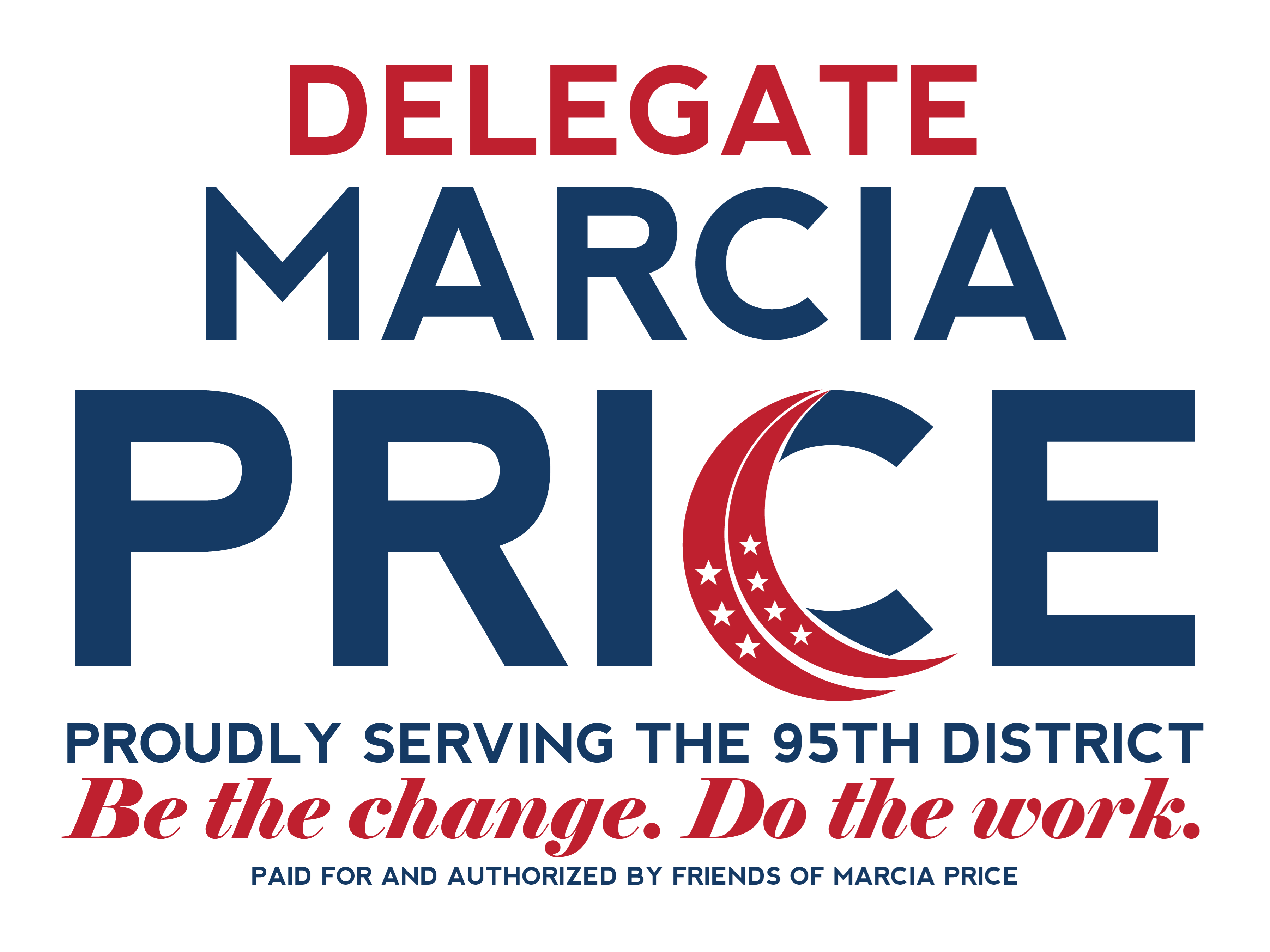 Sign Up for Updates
Thanks for signing up!